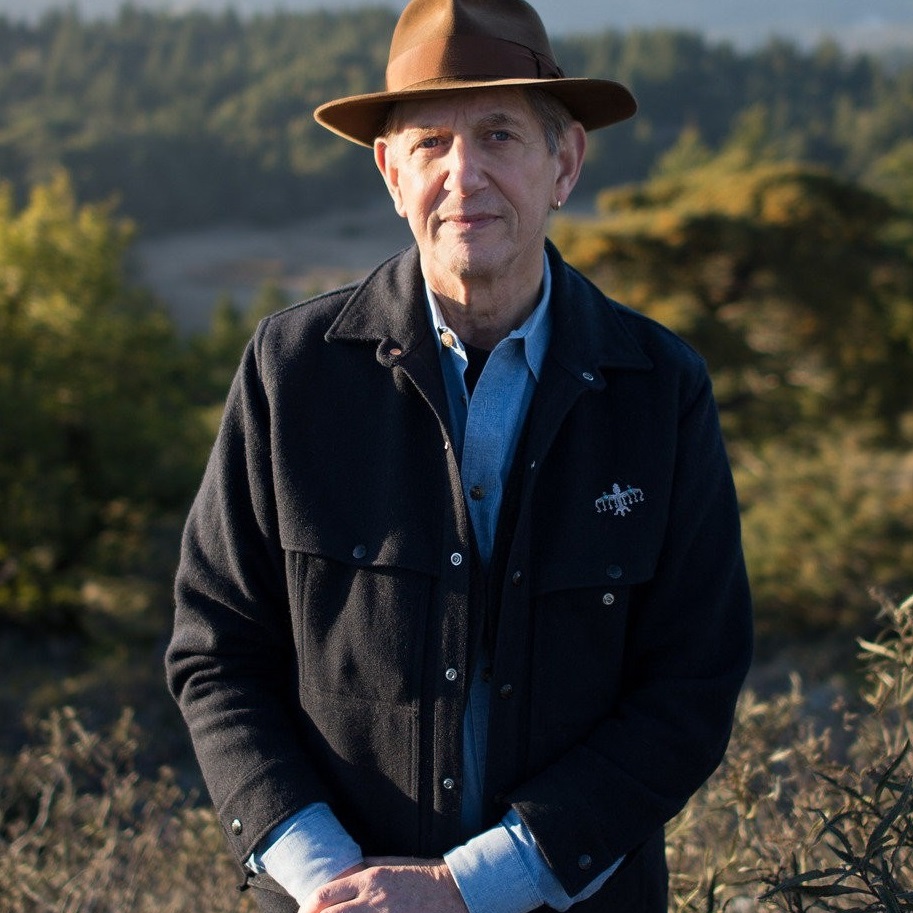 From 1967 to 1975, Coyote was a prominent member of the San Francisco Haight-Ashbury counterculture community and a founding member, along with Emmett Grogan, Peter Berg, Judy Goldhaft, Kent Minault, Nina Blasenheim, David Simpson, Jane Lapiner, and Billy Murcott, of the Diggers, an anarchist group known for operating anonymously and without money. They created provocative "theater" events designed to heighten awareness of problems associated with the notion of private property, consumerism, and identification with one's work. They fed nearly 600 people a day for "free", asking only that people pass through a six-foot by six-foot square known as The Free Frame of Reference. They ran a Free Store, (where not only the goods, but the management roles were free), a Free Medical Clinic, and even a short-lived Free Bank. The Diggers evolved into a group known as the Free Family, which established chains of communes around the Pacific Northwest and Southwest. Coyote was the best known resident of the Black Bear Ranch commune in Siskiyou County, California.
Below, you will find just a few of Peter's most important concerns, for which he's provided narration. Click on the the image, as well as any of the buttons, to learn more about each of them.
Project Coyote is a national non-profit organization based in Northern California whose mission is to promote compassionate conservation and coexistence between people and wildlife through education, science and advocacy. Our representatives, advisory board members and supporters include scientists, conservationists, educators, ranchers and citizen leaders who work together to change laws and policies to protect native carnivores from abuse and mismanagement, advocating coexistence instead of killing. We seek to change negative attitudes toward coyotes, wolves and other misunderstood predators by replacing ignorance and fear with understanding, respect and appreciation.
Free the Tule Elk
Tule elk are a unique species, native to California; there are only about 6,000 on Earth, all in California. The largest number are three herds totaling about 500 elk at Point Reyes National Seashore, 20 miles north of San Francisco. But National Park Service (NPS) policies here confine and kill elk, to favor private cattle ranchers who exploit 5,000 cattle and lease 28,000 acres of this publicly-owned 71,000-acre park.
Over 224 confined elk died from thirst and hunger in the last 2 years due to this confinement.